QUALITY
Our path to quality
We pay great attention to the quality of our gold watch components, carrying out checks on the raw materials, following the various production phases with care and studying special packaging for the delivery of the finished items.

RJC
Certified member of the Responsible Jewellery Council
In 2014 our company was officially acknowledged by the Responsible Jewellery Council, which certifies the origin of the gold and the performance of responsible practices from an ethical, social and environmental point of view. For us at Salin this is an important recognition of the standards of excellence of our company and of our belief in ethics as an essential value for growth and success.
CERTIFIED MATERIALS
Excellent raw materials
The knowledge of the processes and collaboration with the best companies for the supply of raw materials enable us to guarantee casting of superior quality, prepared using only certified products.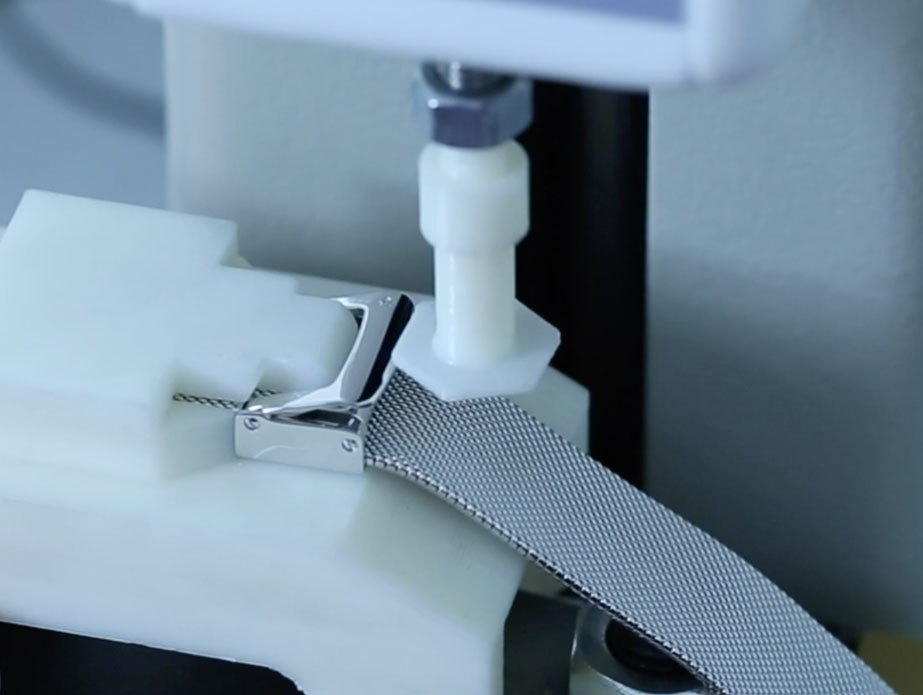 QUALITY CONTROL
Tested quality that passes the "crash test"
Strict "crash tests" on our production enable us to check their quality by testing their resistance to air, water and pressure as well as performing tests to check the tensile strength of our gold bracelet straps.
SPECIAL PACKAGING
Care for packaging to protect the products
We have an obsessive care for the quality of our components right up to delivery, with packaging specially created to keep the quality unchanged during transport.